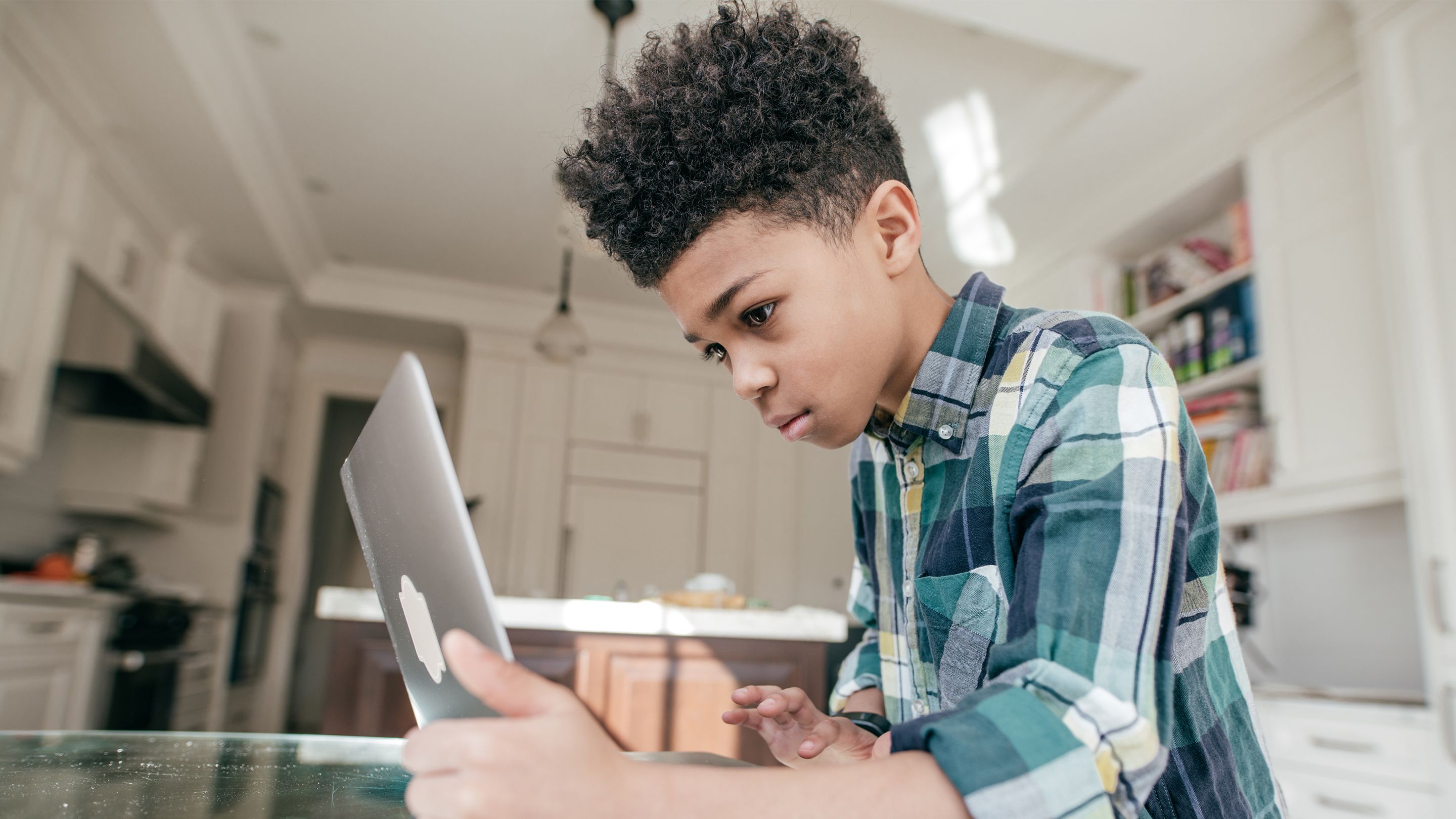 Remote Learning
If you told me a year ago that I would be homeschooling my children, I would laugh, out loud and in your face. Fast forward, and here I am like many parents trying to juggle the world of Zoom classroom meetings, breakout classwork sessions and holding down my job at the same time. Remote Learning.
I have often said this is a Parent Pandemic- how do parents maintain jobs, educate their children and still not get COVID? The balancing act for the brave at heart. Yet many of us are doing exactly that- surviving remote learning.
Like me, you have probably already experienced the missing Zoom call, the missed homework assignment we didn't see in the classroom and let's not forget the internet that does not seem to keep up with a house full of people on it.
The Great Divide
While my woes seem small- the reality is that remote learning will continue to the divide between the haves and the have nots.  Many children are struggling with learning in the classroom and now we have the bigger challenge of learning from home. 
If college online statistics were any indicator, we know that online schooling is not for everyone. Fifty-six to Sixty percent of students who start an online course, finish the course. What happens to the other forty to fifty percent of students? Online courses take skills- skills like time management, organizational skills, independent working skills, many executive functioning skills that most children struggle with. Most college freshman struggle on campus because they are having to use skills they have never had to use before- independently.
Our children are far from college years and are being thrown into a learning environment that is new to them, new to their teachers and new to parents.

How to Survive
I created this simple workshop to help parents to gain skills to help in the online remote learning world.
Key Tips to Online Learning
Be present. Your child is not in college – you need to help them through online learning. We can not leave our children to fend for themselves in the online classroom.
Get organized early. The key is to organize each class and each day to help your child stay on top of the work.
Stay on schedule. Visual schedules and timers are a great way to keep everyone on schedule during the day. Attendance is being taken in most online and hybrid classes.
Ask for help. Reach out to the teacher to help understand the online classroom, what is expected and even where assignments are turned in. Make sure you can answer your child's questions even about the platform they are using.
Balance your day. Try to get into a routine that allows you to work and your child to complete their school work.
In order to reach their highest potential, Black children need to be in school – every day.  We can do our part to prepare our children for the expectations of school and help them to succeed. 
Email info@littlehandsservices.com to get a Free copy of the Remote Learning Parent Survival Guide by Dr. Stacy.
Check out my book on Amazon- Powerful, Peaceful Parenting: Guiding Children Changing Lives and subscribe to my Youtube channel for weekly tips.
I will be a Keynote Speaker for Lives in the Balance 10th Annual Summit talking about Disproportionality in Schools to register visit Register
Share this blog with another parent just like you, Raising Black Genius!
Dr. Stacy